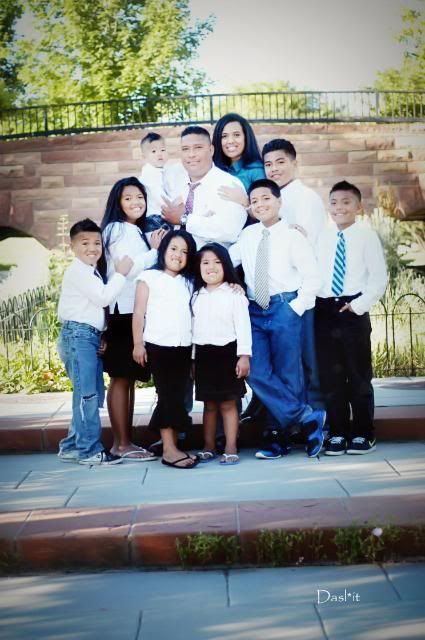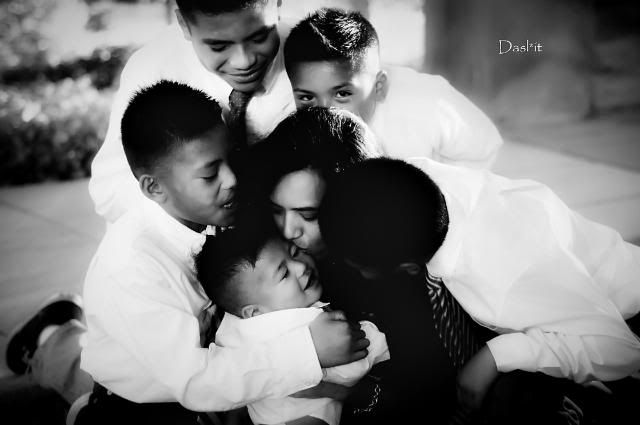 I have known the mother of this family I think my whole life.. I mean we go way back, like when we were both in pig tails and fluffy dresses back.. Yes that's how far back we go... lol
And just look at her now 8 beautiful kids a handsome husband and figure any women would die for.. (you already knew I was gonna throw that in Betty lol) I had so much fun with this shoot, the kids are so polite and so well behaved the shoot went pretty fast, I thought for sure it was going to take longer then it did, but it didn't. Every time I complimented one of the kids they smiled at me and would say "Thank you", and when they would ask if they could see the pictures on my camera they always said "Please". Wow Please and Thank You, Betty and Frank you both are doing something right, keep it up..
Thanks for allowing me to capture your 1st official photos of the whole family.. Now let me know the secret of your get back in shape program and we'll call it even.. lol..